AKC Brussels Griffon
DOB: 08/15/18
Parents:
DAD: red rough weighing 8 lbs
MOM: black rough weighing 8 lbs
All pups sold!
Adorable little AKC registered Brussels Griffon pups.
Lovely belge rough coated male available as well as a darling little red rough female. These are really nice dogs. Built correctly - nose right between the eyes, strong lower jaw coming up and producing that fantastic pouty face. Our size is correct too - should mature 8 lbs. You can find a cheaper pup.........but is that face pouty; size correct, attitude velcro? We have been raising Brussels Griffon puppies for 23 years now. These pups have a really nice pedigree as well with many AKC champions on both sides. Check out our website and take one of these pups home to cherish for many years.
Belle is sweet and gentle and the first to go investigate her surroundings. She is built correctly and would make someone a fine show prospect or just a fantastic little lap dog. Her brother Benji is smart and gentle but the quiet one out of the litter. He would rather sit on your lap or just right beside you and enjoy your company than run around and look at things. He prefers to just be with his people.
As a breed - Brussels Griffons are easy keepers with very little health issues. However they do not handle heat well as they are short nosed. They need air conditioning and indoor living. They require a little grooming - either a comb out weekly or a shave off every 3 - 4 months to keep them from matting. They are needy little dogs that prefer most if not all your attention LOL. They are fantastic little indoor house dogs that will worship you once bonded like you are their whole life. This is not a breed you can just ignore. If you do not want a dog ON YOU - you do not want a Brussels Griffon. They are often called VELCRO DOGS.

They can be difficult to house train and require time and consistency. They DO train and faster with a doggy door and crate training. They are intelligent, trainable little dogs that make great life companions. Typical life expectancy is 10-12 years.

These pups are going to make a perfect little companions for someone. They LOVES all the attention they can squeeze out of us!
DO NOT BE SCAMMED!!! If you are interested in purchasing a puppy off the internet from ANY breeder - use some common sense. If the deal sounds too good to be true.....it is. As for fraud control please ask your prospective breeder for SOMETHING. I recommend a picture of your name on a piece of paper with the date with the puppy standing next to that picture. If a scammer has stolen a picture he/she will not be able to do that for you because they do not have the puppy. Or references - a legitimate breeder will always be able to provide a reference from another buyer. There are just as many scammers stealing my photos to scam individuals as there are scammers taking innocent client's money. I don't mean to scare anyone. Everyone needs to protect themselves when purchasing anything through the internet.
BELLE - red rough coat female - SOLD! She is also going to California!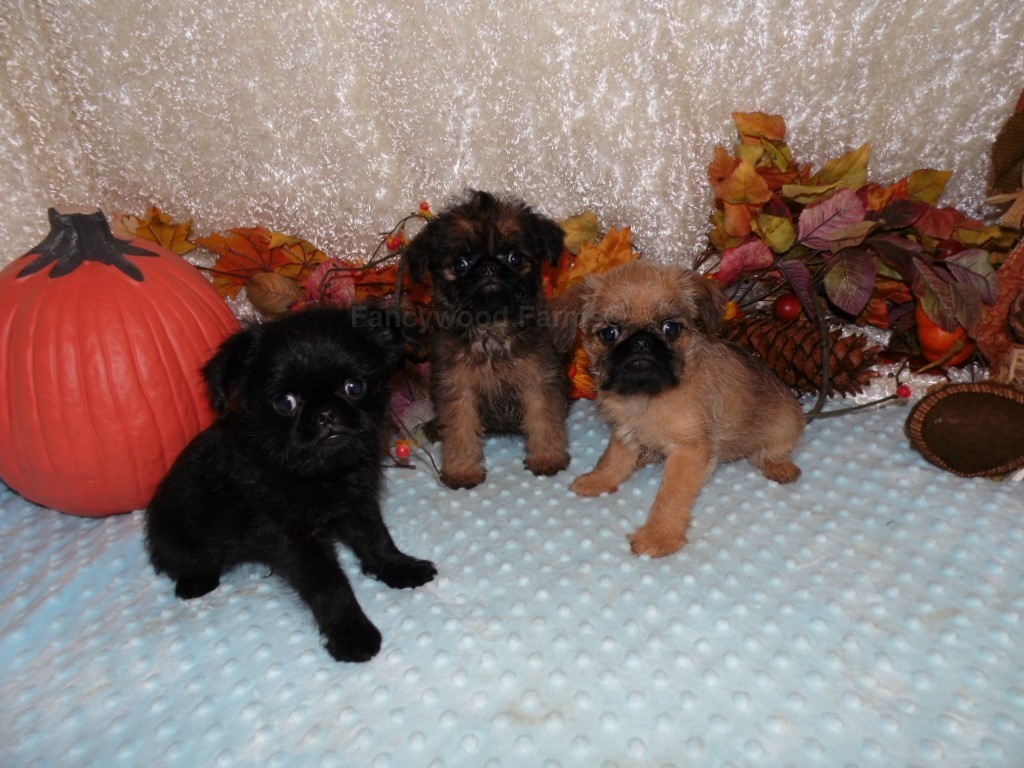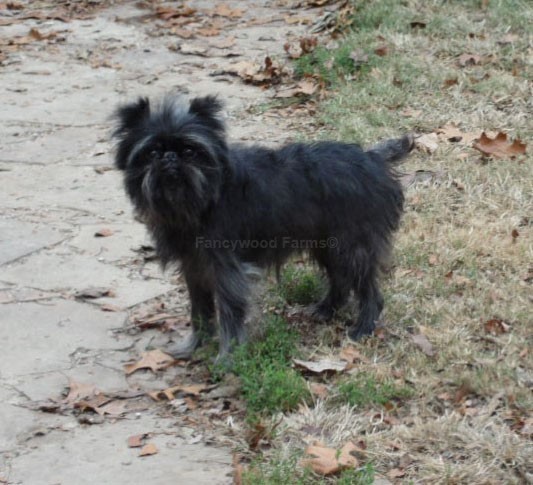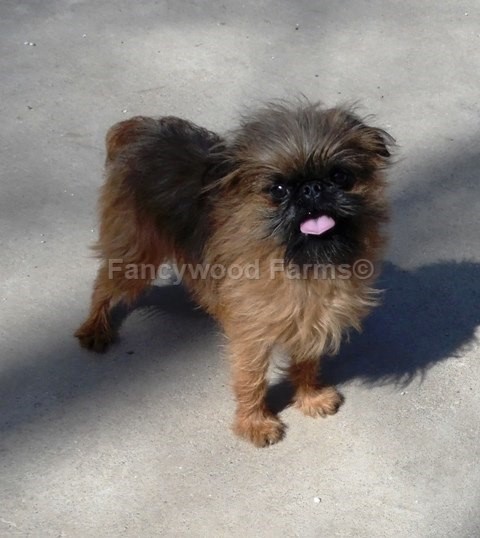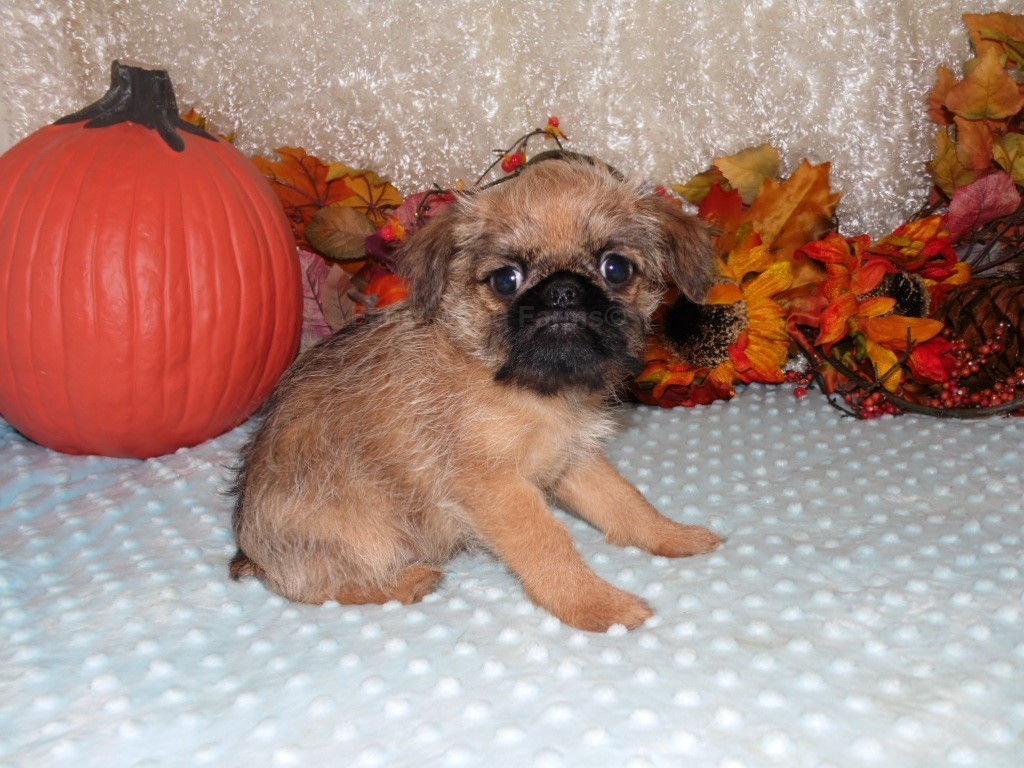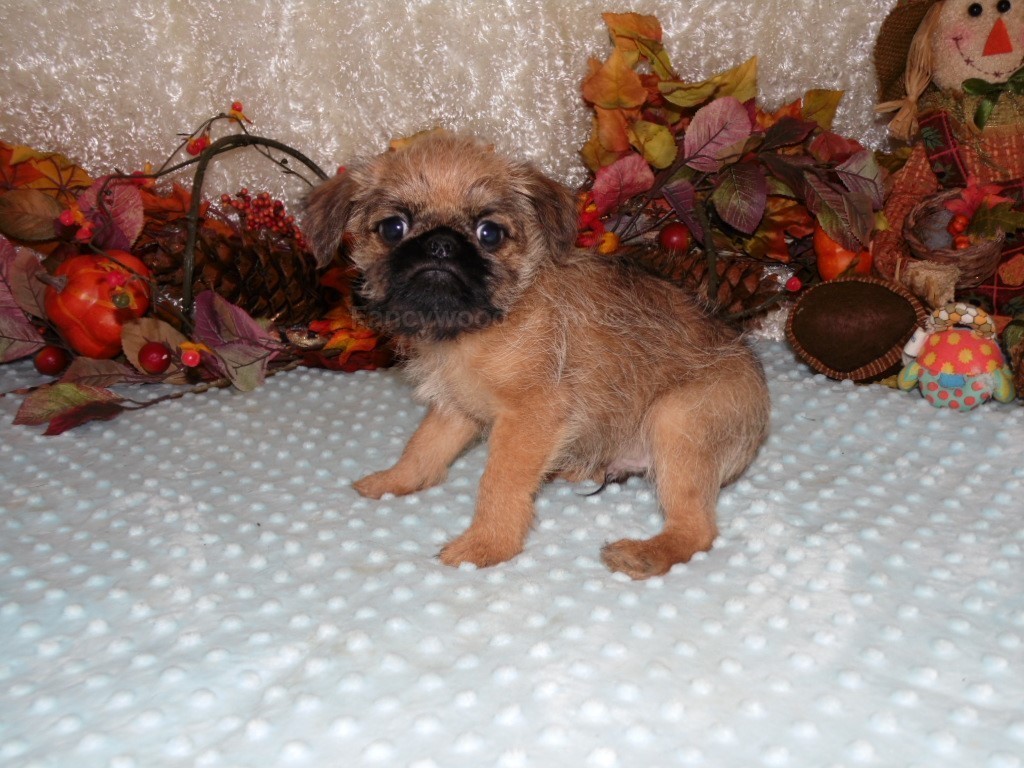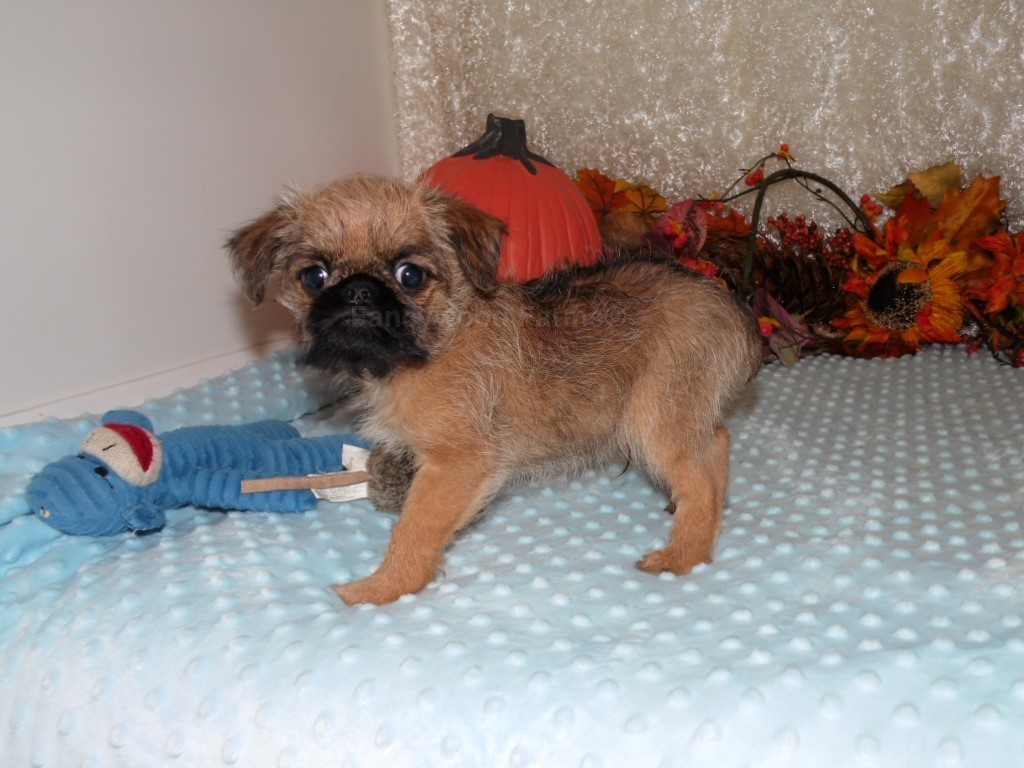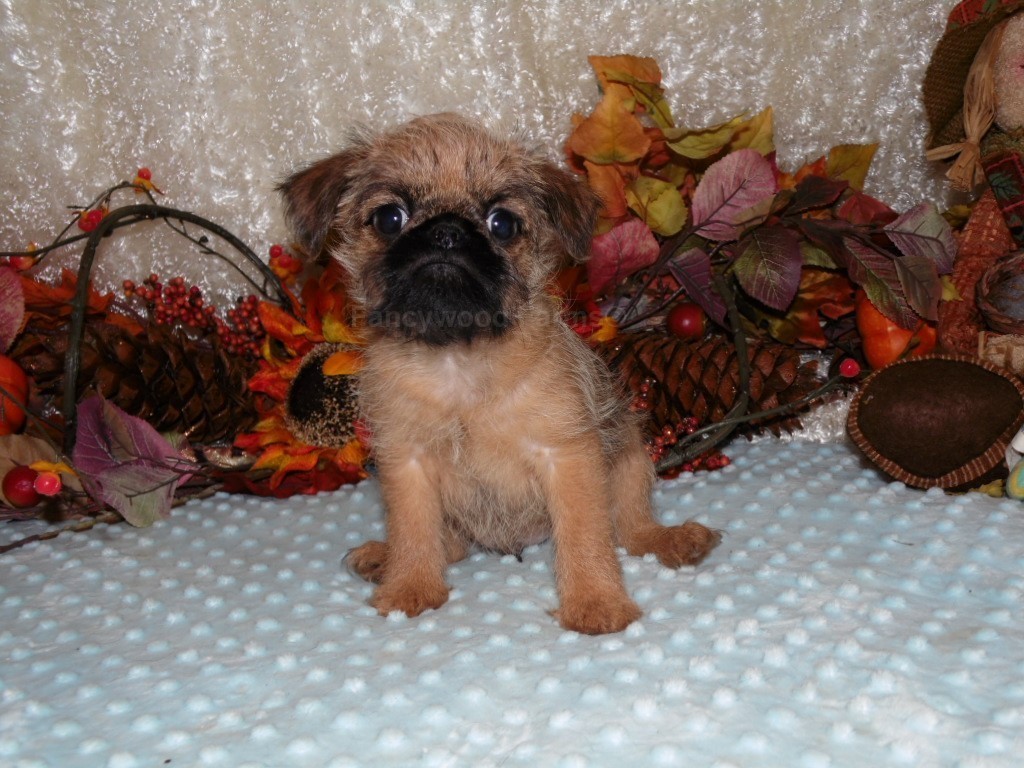 BENJI - belge rough coated male - SOLD! He is headed to California~!