APRI Shiba Inu
DOB: 07/14/18
Parents:
DAD: red sesame weighing 16 lbs
MOM: red weighing 18 lbs
1 male available!
$1000
Adorable litter of APRI registered Shiba Inu puppies.
3 boys still left in this litter. We named them after the 3 stooges. Larry is the biggest pup in the litter and somewhat of a bully of the other 2 boys. He is friendly and just loves to be baby talked. Larry is red sesame in color and should look like his dad. Moe is the smallest boy in the litter and is red and should look more like his mother when he is grown. He is also friendly and likes to play with toys. Shemp is the darkest red sesame in the litter and should also look similar to his father in color. Shemp is the shyest boy and takes a bit longer to warm up to people he doesn't know. Once he figures you are okay then he is ready to play.
As a breed - Shiba Inu are great with kids, good indoor house dogs that are pretty easy to train and almost born house broken. These boys are already going potty outdoors every opportunity they get it. Still working on the bladder control but they are doing really good. This breed does shed - they blow their undercoat completely about every 4 months.

They are typically healthy but are prone to some seasonal allergies. This is a pretty easy care dog but MUST have a yard or regular exercise. This breed can rarely be trusted off leash. They will run if given the chance.

This breed has same sex aggression so if you already have a Shiba Inu and want a second one.......you need to get the opposite sex. They are pretty good with other dogs especially if they are raised around them as long as they are not other shiba inus.
If you are looking for a great all around medium sized dogs that is good with kids, and clean indoors..........look at the Shiba Inu.
DO NOT BE SCAMMED!!! If you are interested in purchasing a puppy off the internet from ANY breeder - use some common sense. If the deal sounds too good to be true.....it is. As for fraud control please ask your prospective breeder for SOMETHING. I recommend a picture of your name on a piece of paper with the date with the puppy standing next to that picture. If a scammer has stolen a picture he/she will not be able to do that for you because they do not have the puppy. Or references - a legitimate breeder will always be able to provide a reference from another buyer. There are just as many scammers stealing my photos to scam individuals as there are scammers taking innocent client's money. I don't mean to scare anyone. Everyone needs to protect themselves when purchasing anything through the internet.
LARRY - red sesame male - SOLD! He is headed to Wisconsin!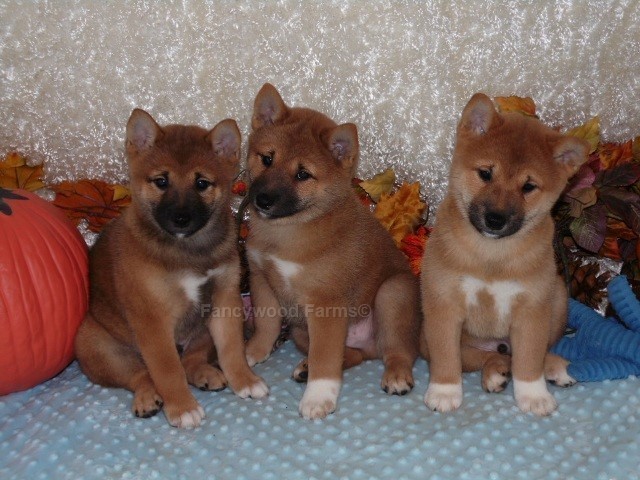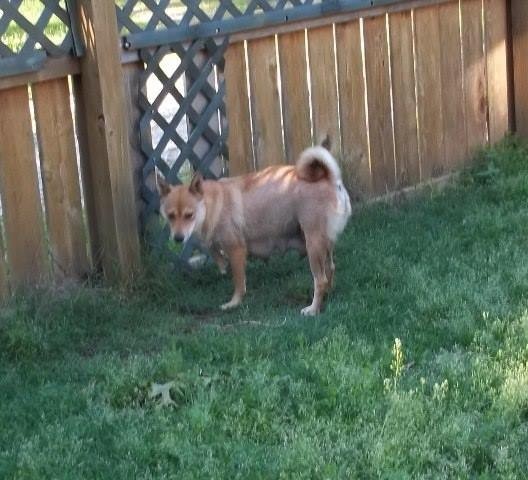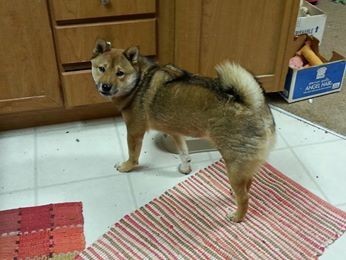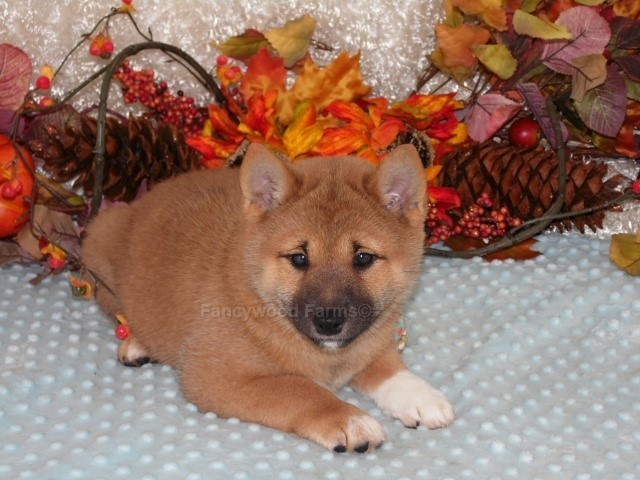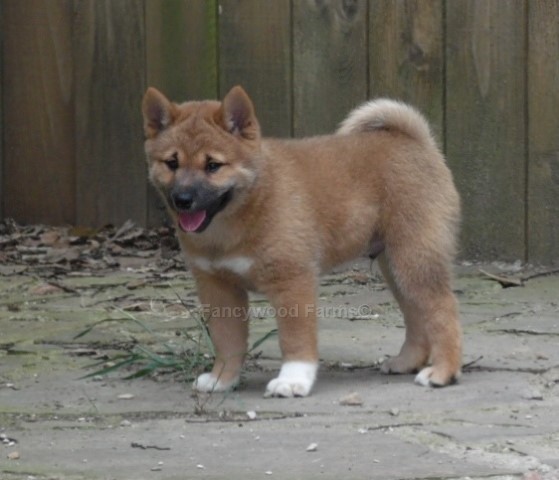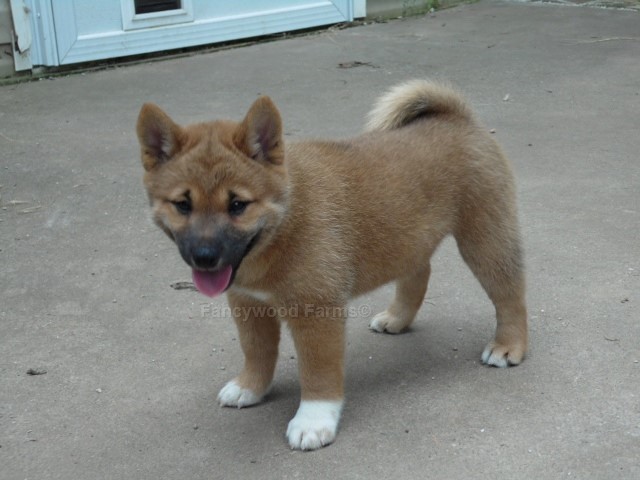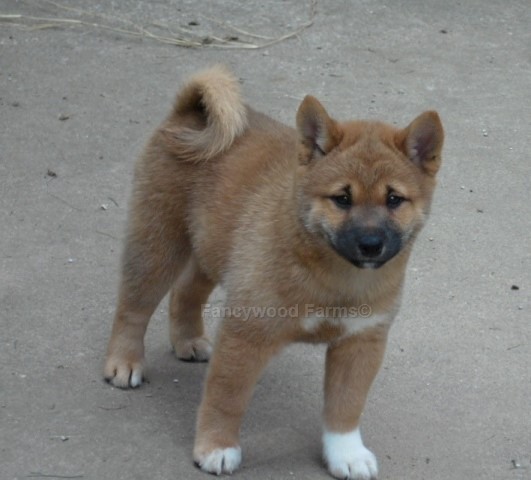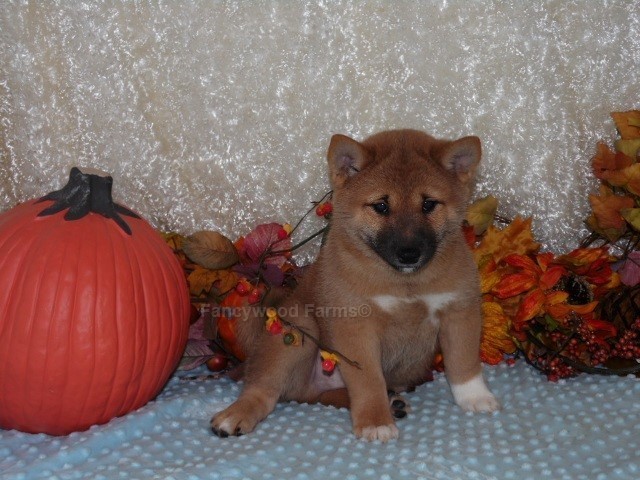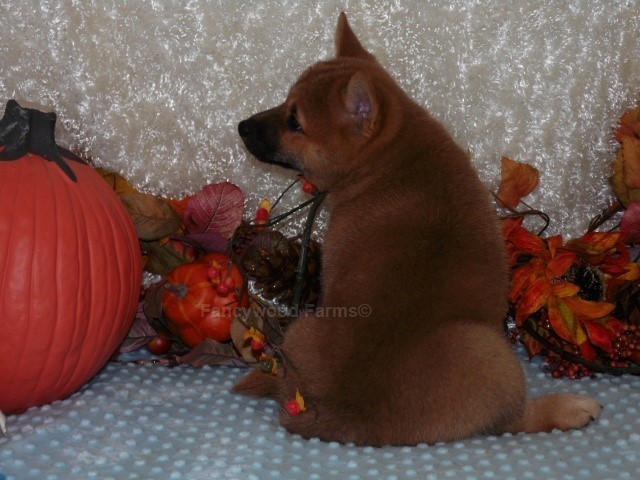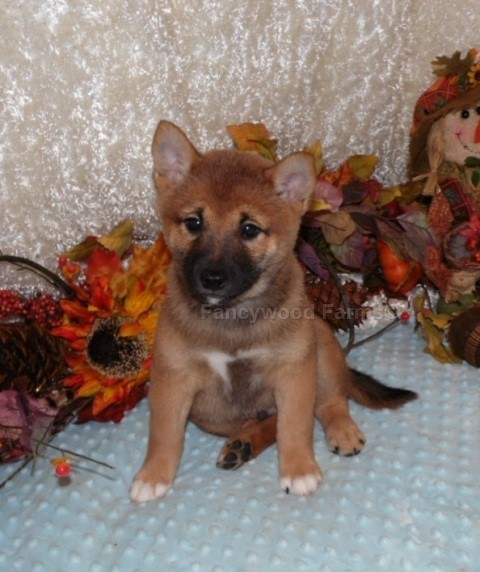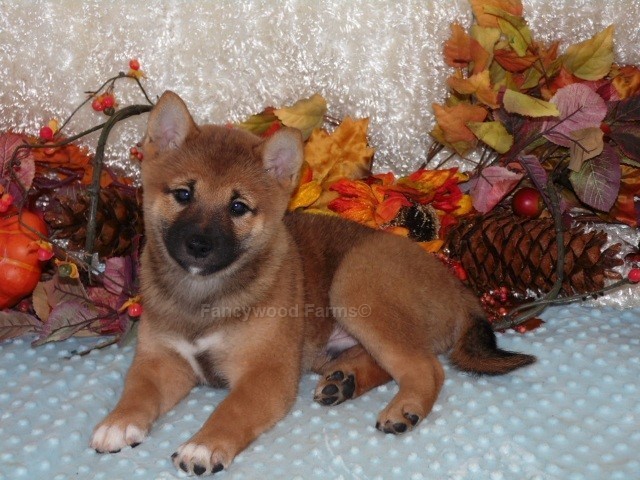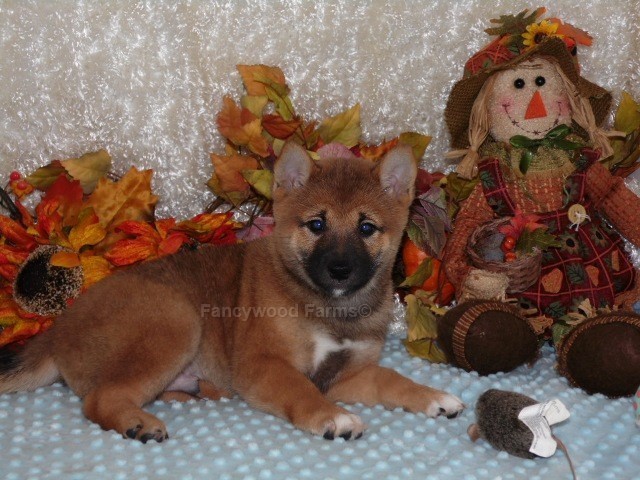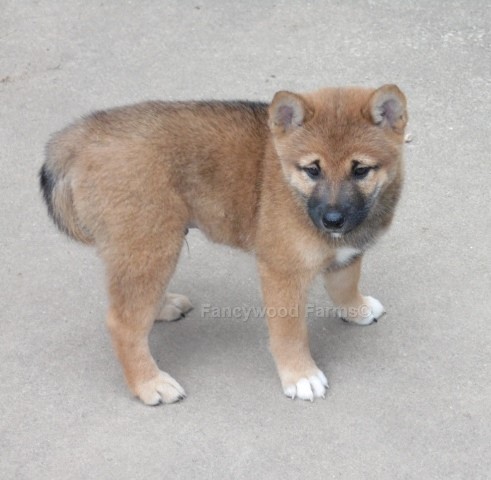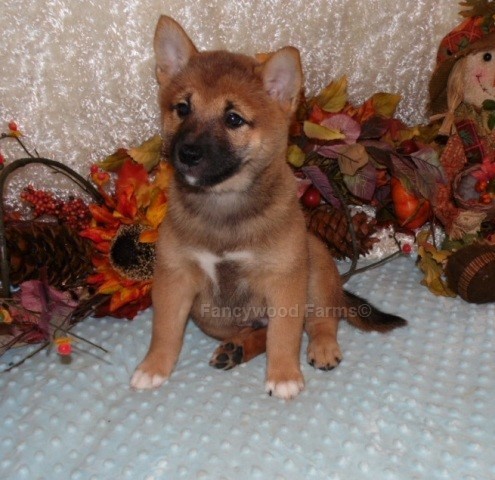 SHEMP - red sesame male - AVAILABLE!