Hi Tammy,
Just wanted to let you know that Poo (Cooper) is doing great!! I couldn't have asked for a better personality or looks! He is so much fun! He is adjusting just fine
and is so much fun to have. This was a first for me...purchasing over the
internet...and I could not have asked for a better experience!! You were
accommodating from my mom's first contact and throughout the entire process! We are so thankful to have such a great little guy!!
Janine
Hi Tammy ,
Here is the most updated picture of my sweet Miss Baby Boo . She is 18 weeks now .
You said we would know her true colors at 16 weeks . Surprisingly she still has her dark beard .
I have heard it is very rare for them to keep it . And , even the dog "Verdell" on "As Good As It Gets " had his colored in .
She is our everything ! She is so funny , smart , and mostly a little snuggle bunny . At such a young age she already acts on commands : sit , paw ( both right and left ) , and down . We love to watch her do her Griff run , when she tucks in her little butt at amazing speeds .
She is our first Griff . We would highly recommend the breed to anyone who is a real dog lover .
Her personality is more than we could have ever hoped for . We could not be any happier .
We are so glad we found Fancywood Farms !!! Tammy you have been amazing !
We really appreciate all the time you have taken teaching us how to take care of our new precious baby both before and after the process of purchasing her . You said you would be there for any questions we would have afterwards and you have !!! I am not sure how many people would be as devoted to you .
A million thanks !!!!!!!!!
Boo's mom and dad ( Julie and Gary )
Sachi is the best dog I have ever had. she is super playful and loves other dogs. I think the first couple month at your place was a perfect childhood for her, because she seeks out to play with other dogs. She hasn't grown as big as I thought she would, even though I gave her as much food as she wanted. She is so cute and is just the perfect size for me. She loves the beach, goes crazy digging in the sand and has infinite energy. Its great though, that she is very calm when she is in the apartment.
Nora and Matt
Berkeley, CA
​
Tammy,
Just thought you'd like to see the latest photo of Duke!! He's getting so big..
And we couldn't love him more!!
I have been recommending you to friends and tenants who fall in love with him,
so you may get a few emails or calls from NYC!!
Love,
Kelly & Duke
​Your Benji, my Hiro is doing well. Very spoiled because he's so cute. He brings laughter to my family everyday and we are so glad that we adopted him to our home. You can use me as a reference. I'm very happy with your help in everything. ​
Best Regards,
Angel An
Hi Tammy
I just wanted to send you some updated photos of your Mathew our Neko, he is well and happy. He was a great addition to our family and I'm so happy my wife found your website last year. We could not imagine not having him, he gets along great with our cats and our older shiba Nara. If anyone I know is ever
interested in a shiba I'll definitely recommend you.
Sincerely
Jarrod Pasicznyk
Hi Tammy,

Briggs is doing excellent. Thank you for delivering such an endearing Brussels Griffon puppy. You have truly been outstanding throughout the entire process of selling me a dog. Your patience and responsiveness in helping me acclimate Briggs to his new home after his arrival has been incredibly helpful. It is evident that you truly care about your puppies and are passionate about providing nothing but the best for them. You have gone the extra mile to answer all of my questions and have provided advice that I didn't find anywhere else, which is a testament to your experience raising puppies. I'll let you know when I get ready to purchase another griff from you in the future!

Hunter
This is our little boy Loki we purchased from Tammy and Ben Ball. They are wonderful people. Our little boy is happy, healthy, and thriving after our purchase of him. Tammy and Ben stayed in contact with us - if we had any questions - they addressed them - if we needed advice they have given it to us. They really care about their animals and also their buyers. Highly recommend them! Thanks for everything
Kimberly - from Missouri
Tammy Ball owner of FancyWood Farms:
*quick to respond, not only with first email, but with every inquiry*answered all my BG questions, including extra information
*easily worked out a payment & delivery
*provided proper BG lineage, registry, vet records & basic dog care instructions/nutritional info
*during meet up, continued answering leftover questions
*concerned with our BG comfort, had blankets with familiar smells to ease the transition
*has since corresponded offering additional help, if needed
*our BG has grown to be a sweet, well-mannered, playful 6 month old
*We have, and will continue, to recommend FancyWood Farms to others interested in BG breed

Ed & Jennifer Marbach, Lebannon OH
July 2017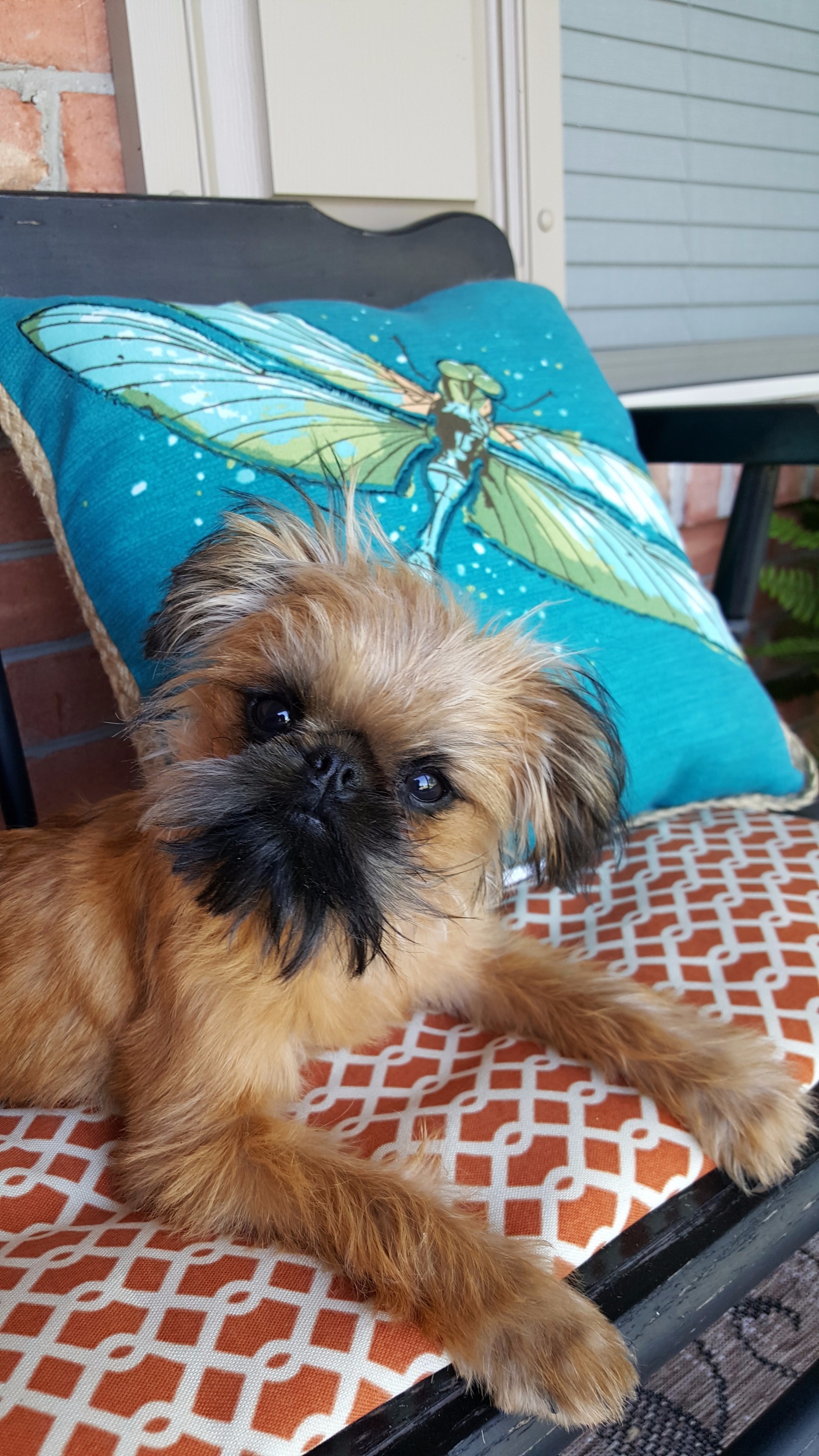 My husband and myself were looking for a new companion dog because ours have passed. Over the years we have had many toy breeds and of course loved them all. We started the process of finding our new companion. Deciding on what would be our first Brussells Griffon we contacted FancyWood Farms and talked with Tammy.
From the start Tammy wanted to be sure we understood the dogs personality and needs. Carefully explaining the Griffons needs for attention and their attachment. We purchased our "Angelette" & Tammy flew & HAND delivered her in person. again with written information on her shots, even a small bag of food.
Tammy went out of her way to accommodate & answer any questions we had. Our veterinarian examined her & in his opinion we had a champion companion. Great gratitude for our new family baby.
Another couple of pupdates: Both of these girls are FWF babies! Their mom Jennifer says they are living it up in Colorado. They go hiking, love to bark at the deer and play in the snow! They are both very sweet and loving dogs. They have wonderful personalities and are very healthy also. RITA SUE AND TRUDY!
We have Alexis updating us on her pup living in California and enjoying the sun! Enjoy the sun Cali!!!! Here's Cali to add to the puppy/adult update! Born to Sissy and Gabby in late Nov. 2020. We love her so much. She is crazy and a total velcro dog lol. 🥰